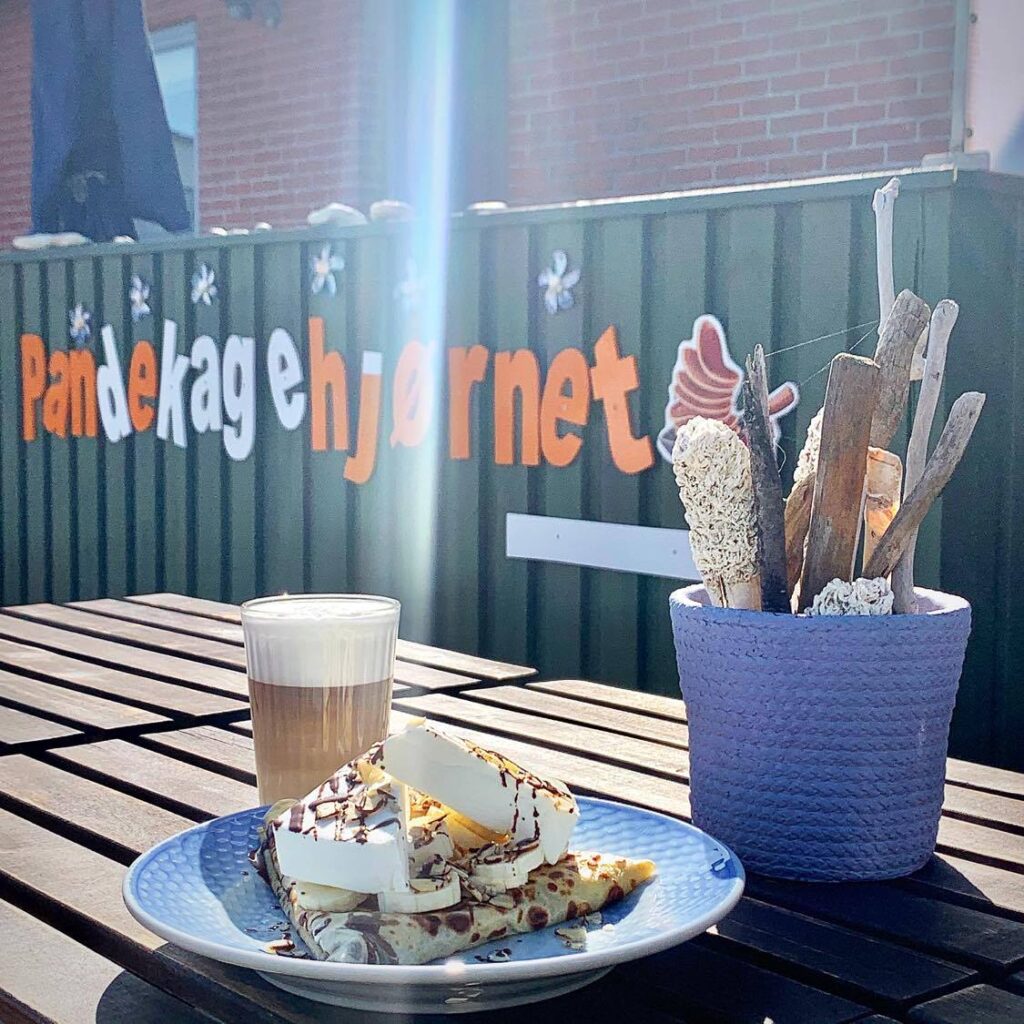 The pancake corner is now closed. But take heart, for Easter 2022 we'll hopefully be back in our place behind the pancake bricks.
Thank you for a good and enjoyable season 2021
Kind regards
Pancake Corner
I hope you will want to visit us in Vorupør after you have surfed a bit on this site.
We are a cozy eatery that makes food pancakes and dessert pancakes. We make a point of our food, so it's not fast food, so you don't have to be in a hurry to eat with us. Instead, you can enjoy the peace and quiet and be happy that we want to give you a good dining experience.
You can choose to dine in the lovely rooms of the Pandekagehjørn, or you can sit on the terrace, where you can discreetly observe the city life. If you need some peace and quiet, we also have a lovely patio where you can enjoy the silence. You can also choose to take your pancakes home, or perhaps you'd rather sit down on the beach and enjoy the pancakes and the sunset. Everything is possible.
Remember that we have wonderful wines that have been carefully selected to match the pancakes.
Finally, we have really good coffee and our cappuccino, latte, espresso and hot cocoa with whipped cream are just fine.